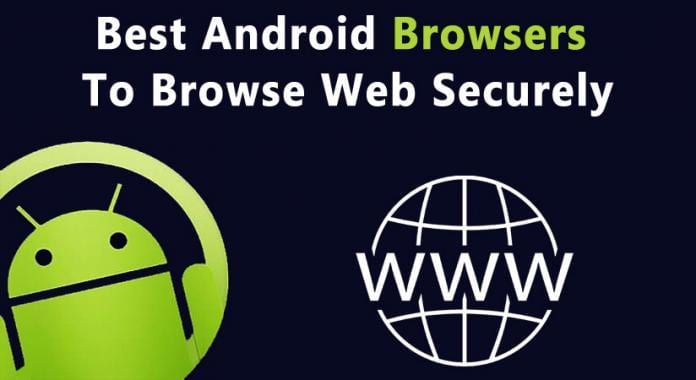 I
n this cyber world, security is always the priority in any region. Similarly, secure browsing is a way to browse safely or say anonymously over the internet. Mostly user thinks that they very safe over the web for browsing lots of sites on their device. But that's a misunderstanding as today there are lots of spy agencies that keeps track on users, so it is necessary to ensure your privacy by securely browsing the web. And in this article, I am going to discuss the same for Android users as in my previous I had stated the method to browse on PC securely. So have a look at complete guide explained below to proceed.
Top 10 Best Secure Android Browsers To Browse The Web Securely
Here I am going to tell some of the best secure browsers for Android that are always in incognito mode and always keeps your data clear whenever you close it. And these will provide you the safe browsing experience on your Android. So have a look on these browsers.